Luxury is a mysterious feeling.A breathtaking combination of elegance and timelessness, a vivid aura of precious complexity: your confident, playful spirit is set to delight and seduce.
YOUR IDENTITY RADIATES AROUND YOU
In a world of fleeting sensations that leave no trace, three scents cast a spell that dazzles the present and inspires future memories. Echoing the silhouette of the iconic Rubeus Mydas clutch, a bottle as precious as a gem wears the colours of three intense, vibrant personalities.
Rubeus Rouge, Rubeus Vert, Rubeus Blue: the aristocratic, rebellious auras of your own signature style.
The perfume of ultimate luxury allures with the flamboyant notes of an unforgettable personality.

With Givaudan, the world's leading fragrance manufacturer, Rubeus has created a selection of incomparable perfumes to indulge in the realm of the senses.
The Gardens of Venice are the new Rubeus perfumes. Inspired by the beautiful city's hidden treasures, they transcend time to explore new dimensions in a scent experience.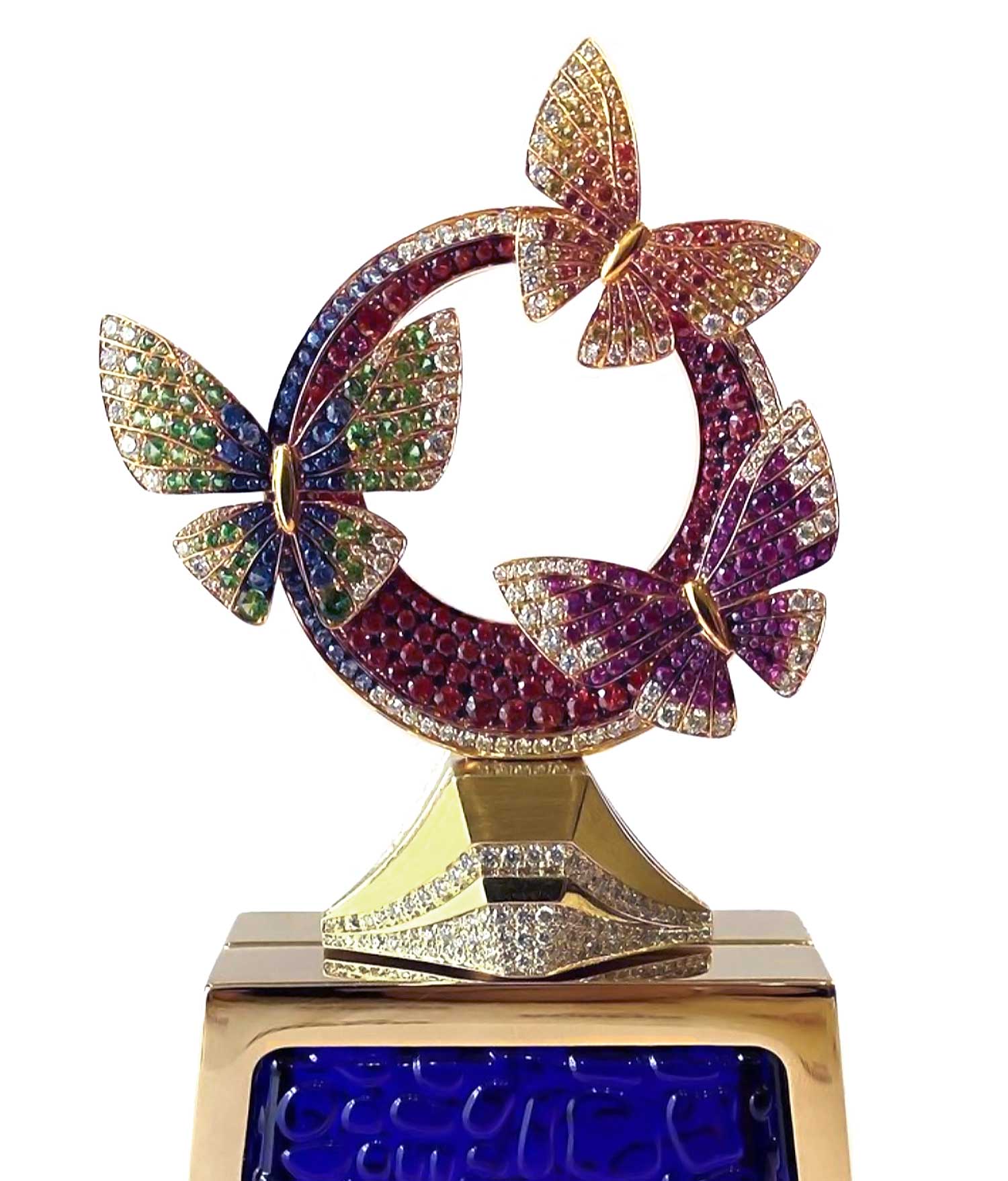 Rubeus Blue Collector's Edition: perfume is a precious objet d'art.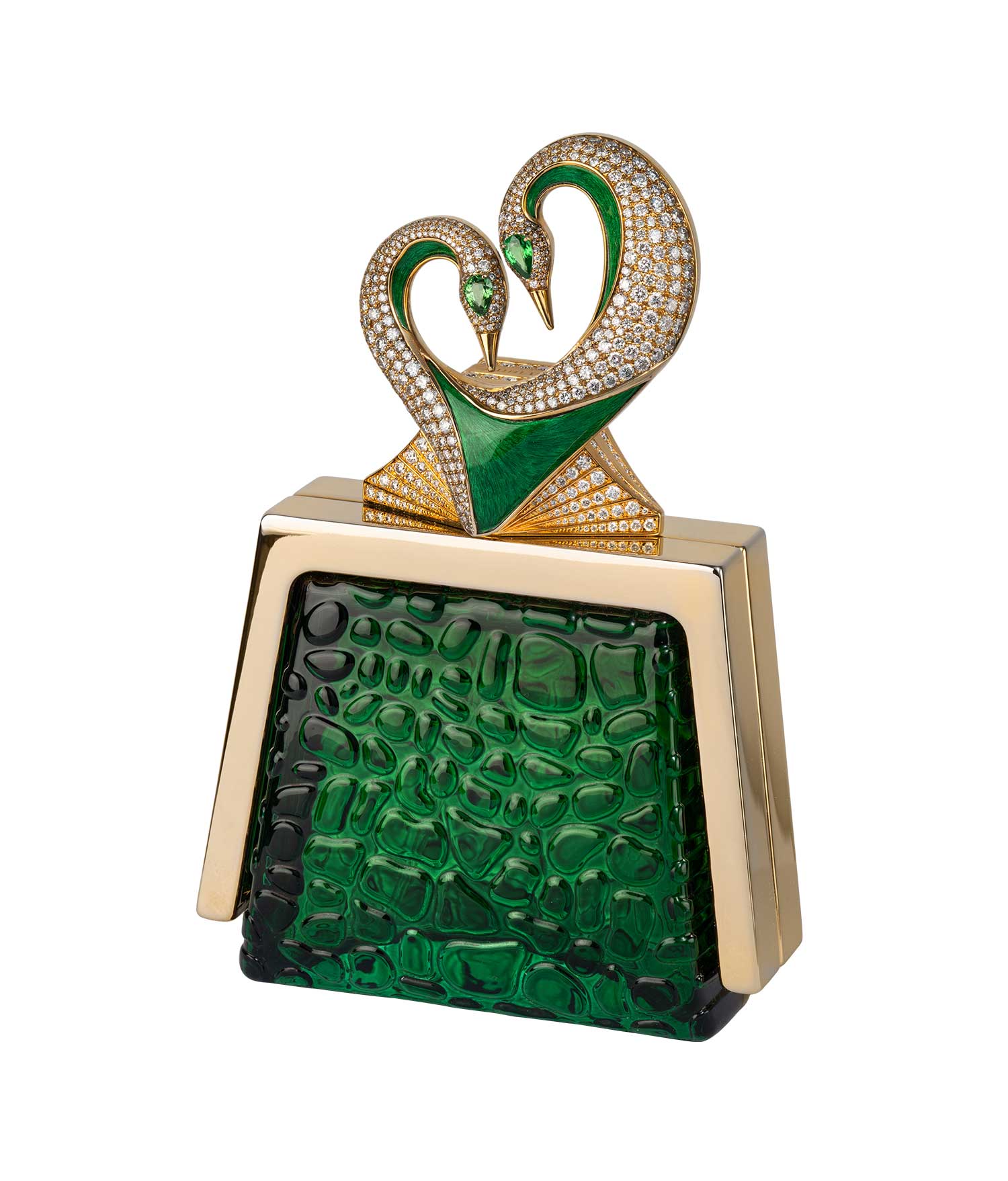 Rubeus Vert Collector's Edition: the perfume of ultimate luxury.