A jewel is a joy. Chic and opulent, modern and colourful, to be worn and loved forever: the Rubeus jewellery, shining with happiness like no other.
THE UNIQUE HISTORY OF PRECIOUSNESS
There is an eternal place for jewellery in art, culture and traditions. Rubeus sets bold new heights in the making of jewels, playfully reimagining the vibrant power of a coveted symbol of the longing for drama, passion and ultimate luxury.
When words fail, jewellery speaks.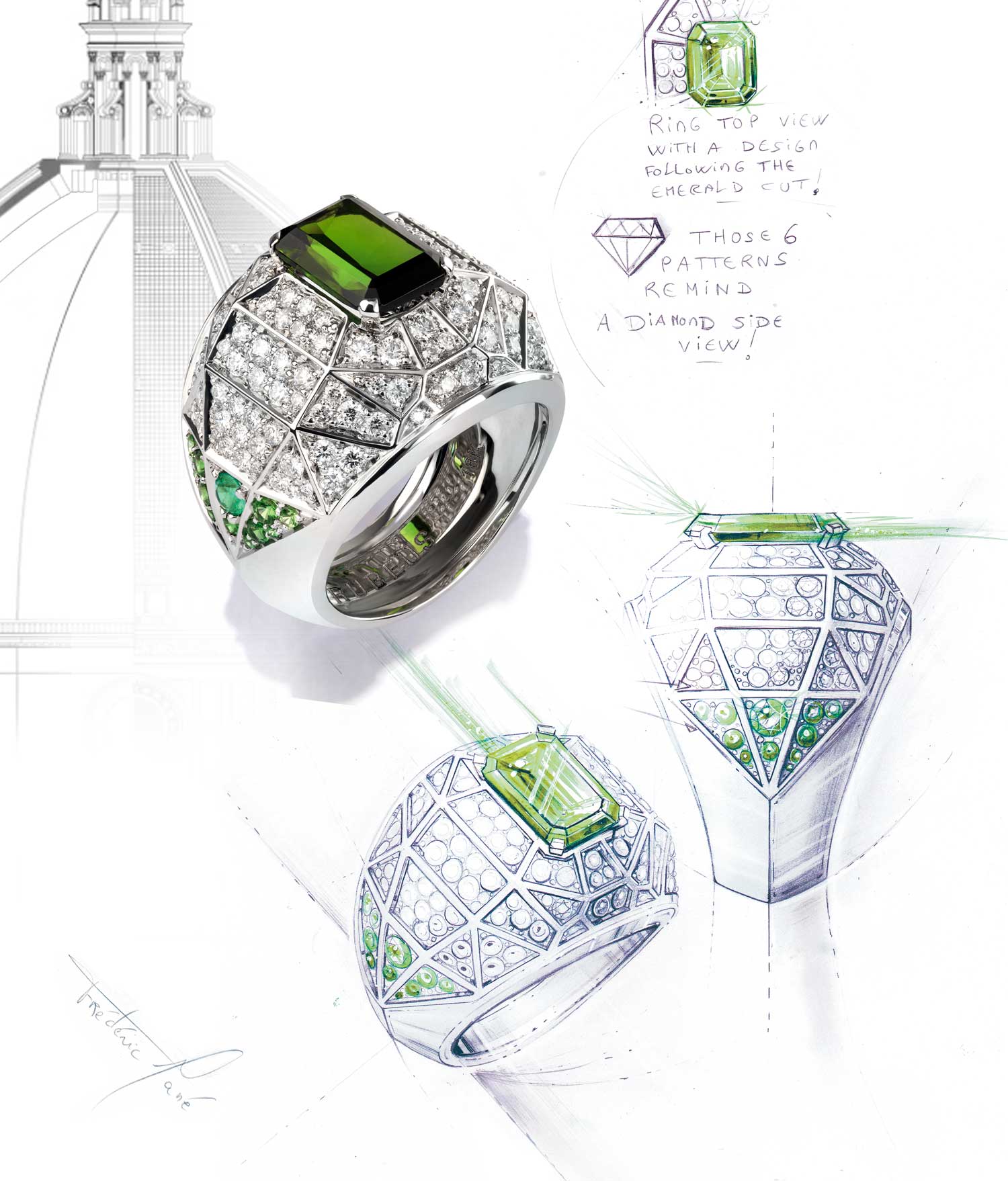 Architectural perspectives: the Duomo Collection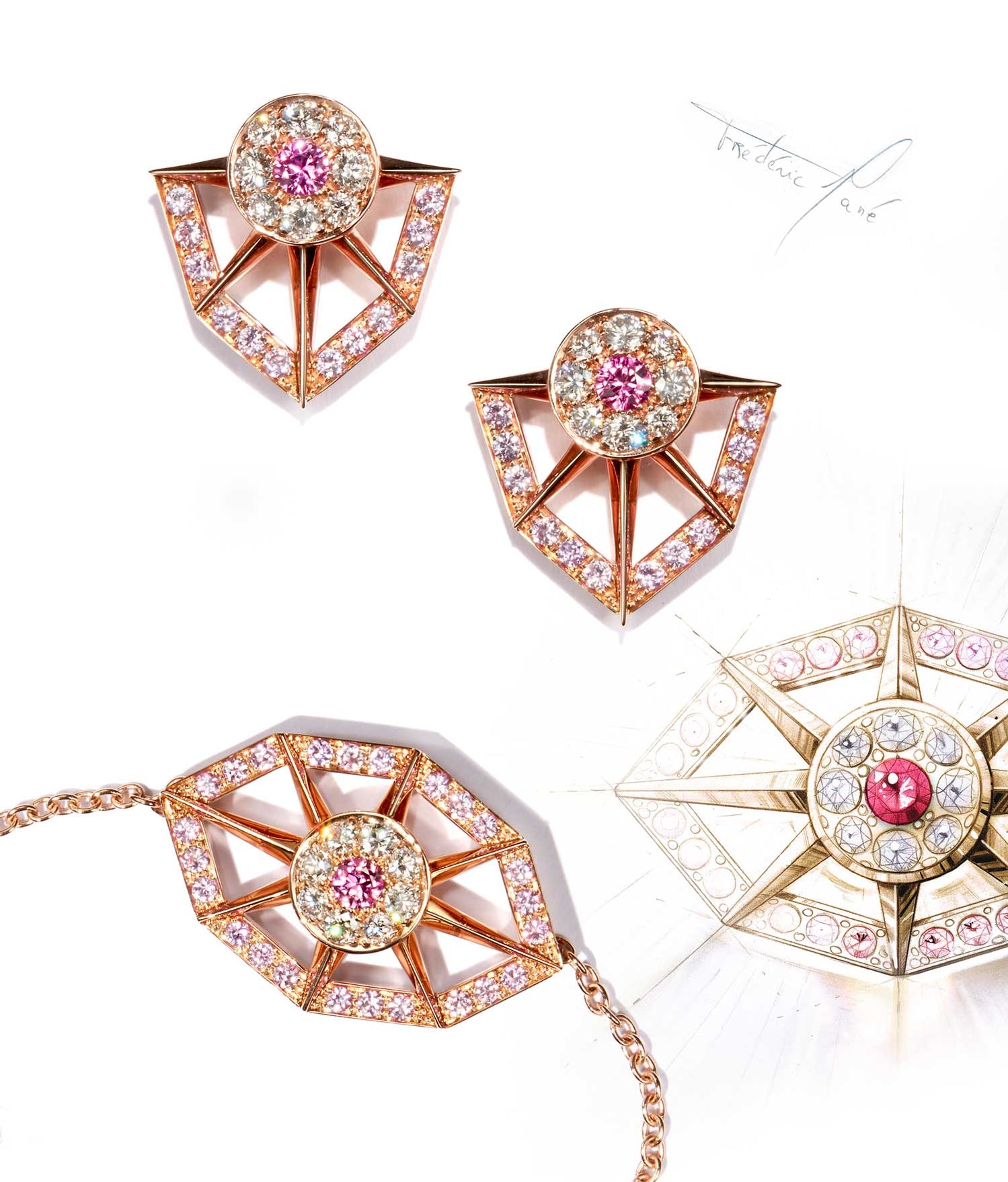 Transcendent love: the Fortuna Collection
THE DUOMO COLLECTION
Taking inspiration from the geometric motifs of the Italian cathedrals' magnificent domes, delicate facets mark the sleek design of the Rubeus Duomo Collection superb jewellery statements. A three-dimensional appeal enhances their texture, colours and preciousness, seducing with ever-changing points of view.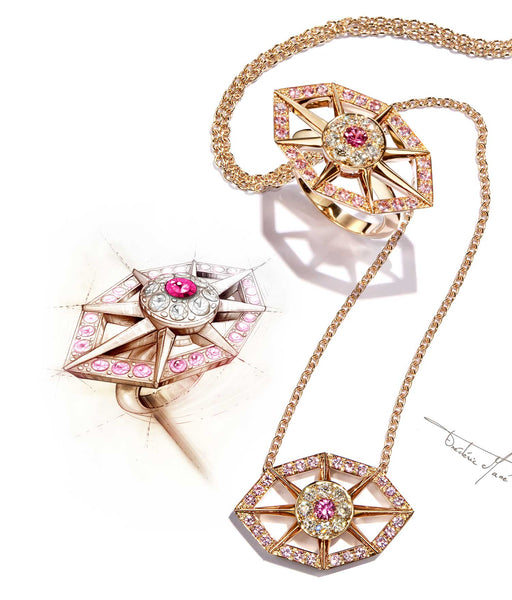 The Fortuna collection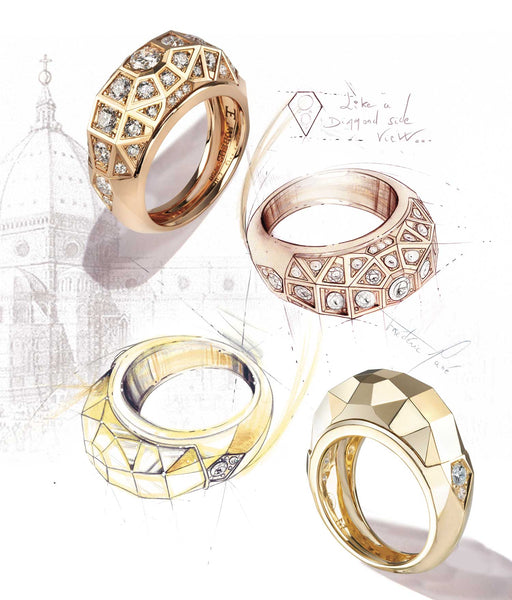 The Duomo Collection
THE FORTUNA COLLECTION
From the symbolism of ancient legends, the magical charm of the eye adorns the captivating Rubeus Fortuna Collection. Playing with elaborate combinations of golden hues and coloured gems, the creativity of these jewels sparkles on the skin like a glance of desire, telling a story of love, hope and emotions.