The passion, the talent, the stories.
Unveiling the secret treasure of the Rubeus world: the pride of excellence and the vital force of beauty, the soul and heart of a precious, unparalleled experience.
NATALIYA BONDARENKO
Founder & Creative Director
Nataliya Bondarenko is an avid art collector whose design concept transcends the limits of a mere brand to envision a lasting, ultimately collectable luxury experience. Graduated with a Master's degree from the Florence Design Academy, she cultivates a neat, highly personalized aesthetics reflected in creations that combine the most precious materials with the finest Italian craftsmanship.
Frédéric Mané
Jewellery Designer
Among the most reputed contemporary jewellery designers, Frédéric Mané received a Master's degree in Luxury Design at the Creapole Design School in Paris. He collaborates with world-renowned Place Vendôme luxury brands and creates bespoke jewellery for a select group of private collectors. Regularly exhibited around the world, in 2014 his designs were awarded the 'Prize of Excellence' by the Chinese Ministry of Culture.
Jothi - Sèroj Ebroussard
Sculptor Jeweller
A highly talented sculptor-jeweller, Jothi–Sèroj Ebroussard is an alumni of the Paris Ecole Boulle – Flamel, where he studied Fine Jewellery. All bespoke, his creations are sculptures made of precious stones, rather than jewellery in the traditional sense of the term – showing his preference for sculptural jewellery, as well as the pivotal role of preciousness in his sculptures and objets d'art.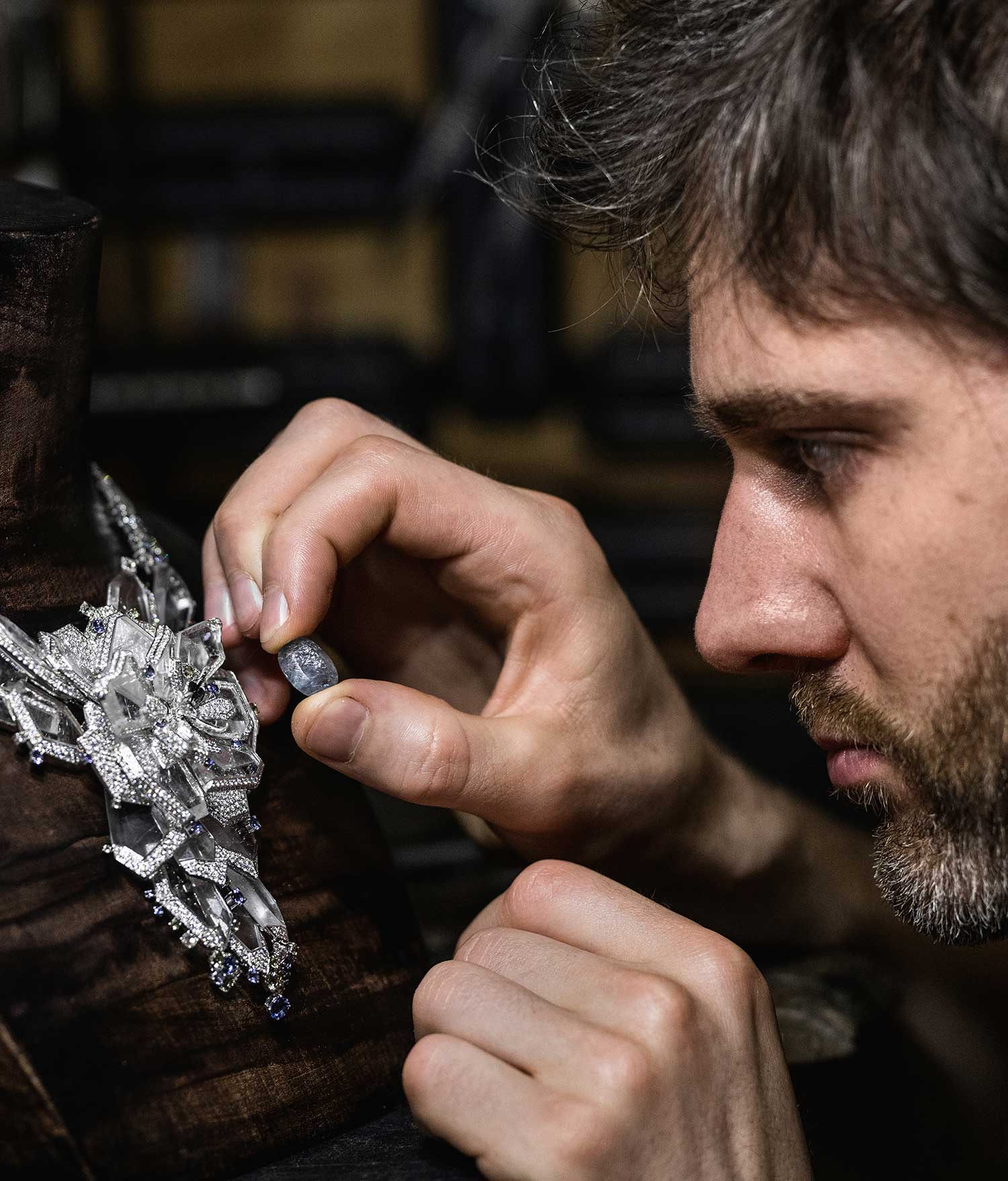 Jothi–Sèroj Ebroussard working on Rubeus High Jewellery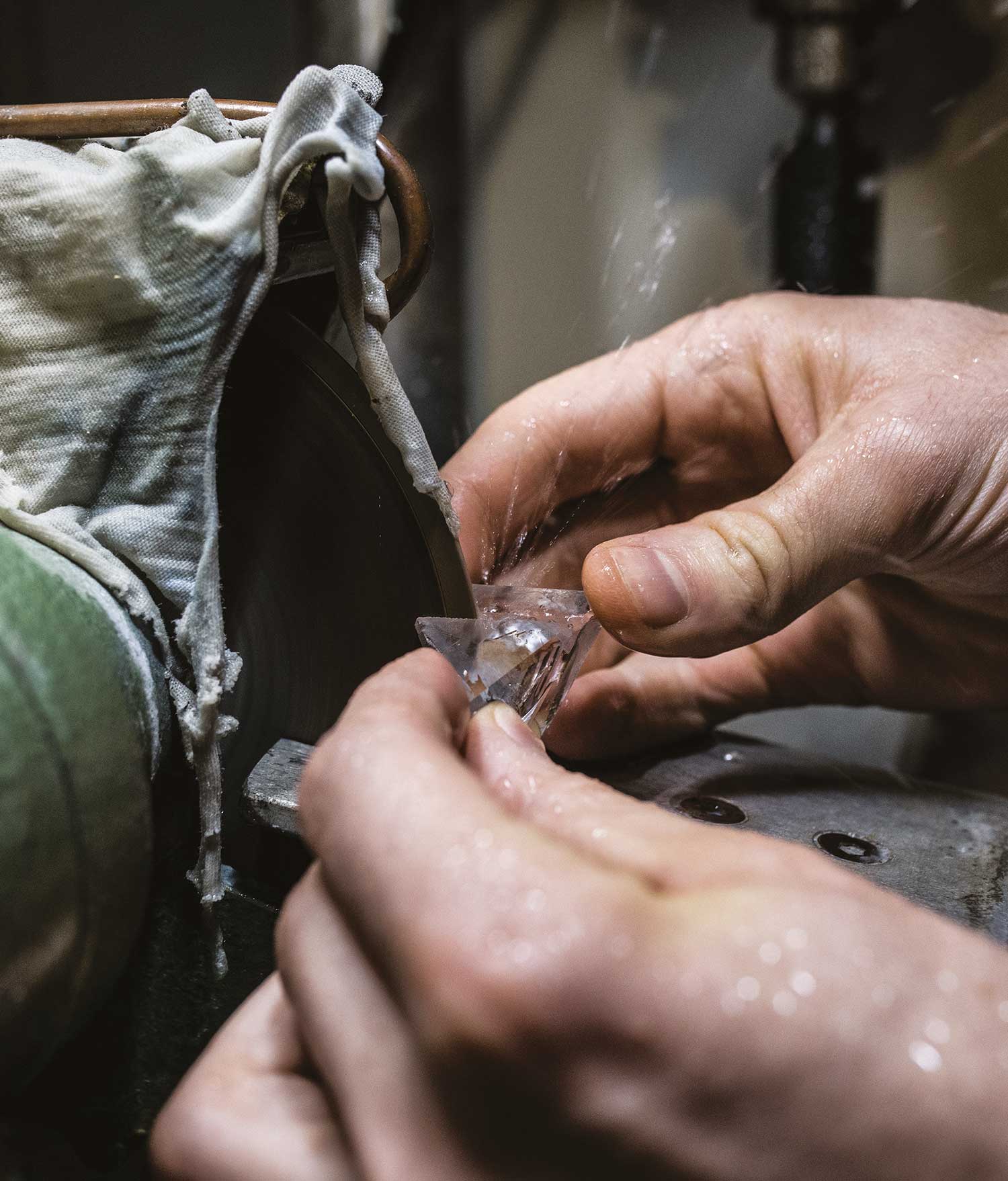 Jothi–Sèroj Ebroussard working on Rubeus High Jewellery
VICTOR TUZLUKOV
World Class Gem Cutter
A GIA Moscow Graduate Gemologist and member of the United States Faceters Guild since 2006, Victor Tuzlukov founded the Russian Faceters Guild in 2010 and is currently engaged in the creation of new faceting designs. On numerous occasions, his undisputed mastery in cutting precious stones has won him the most prestigious international competitions in Russia and across the world.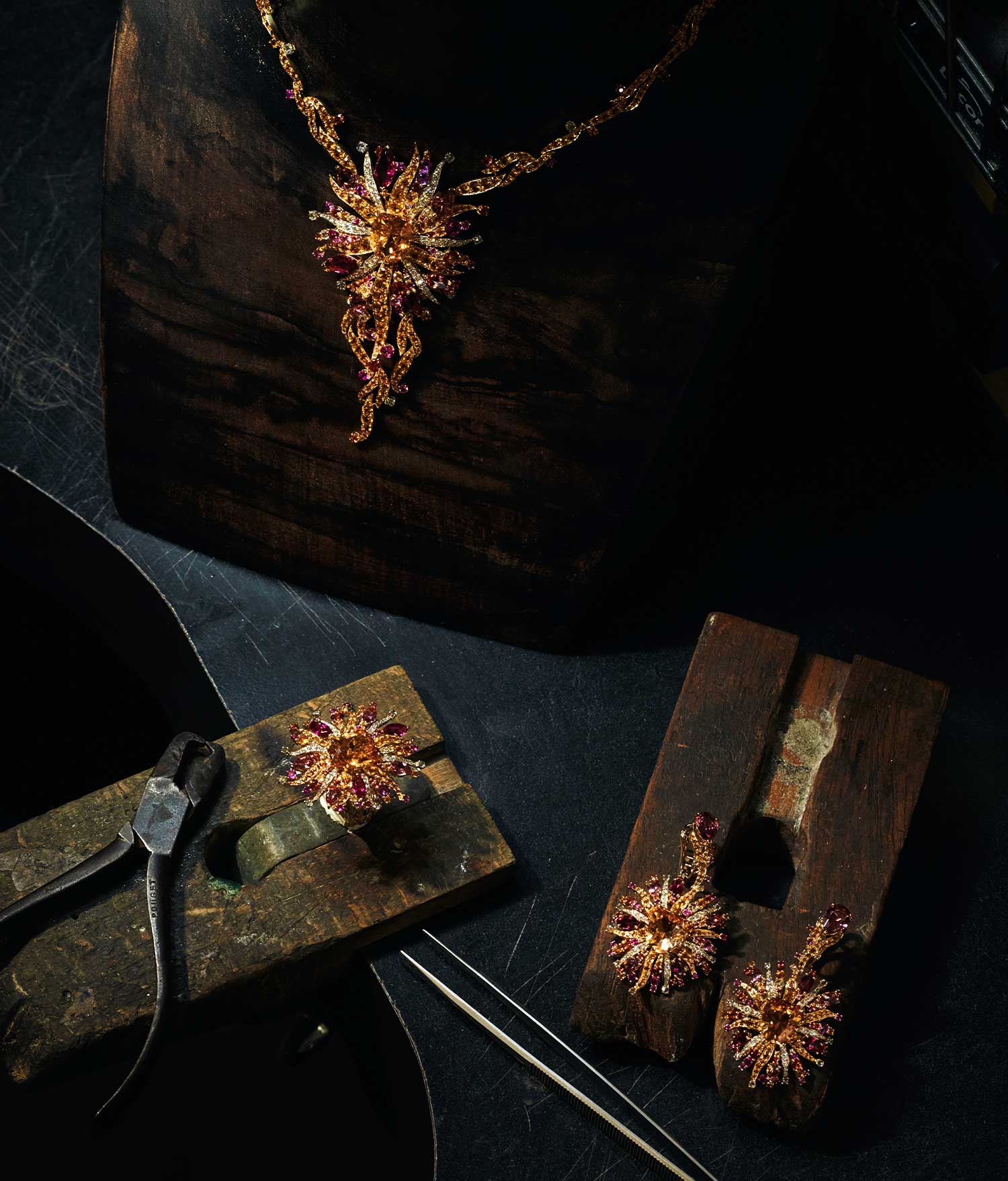 Victor Tuzlukov's signature cuts for Rubeus High Jewellery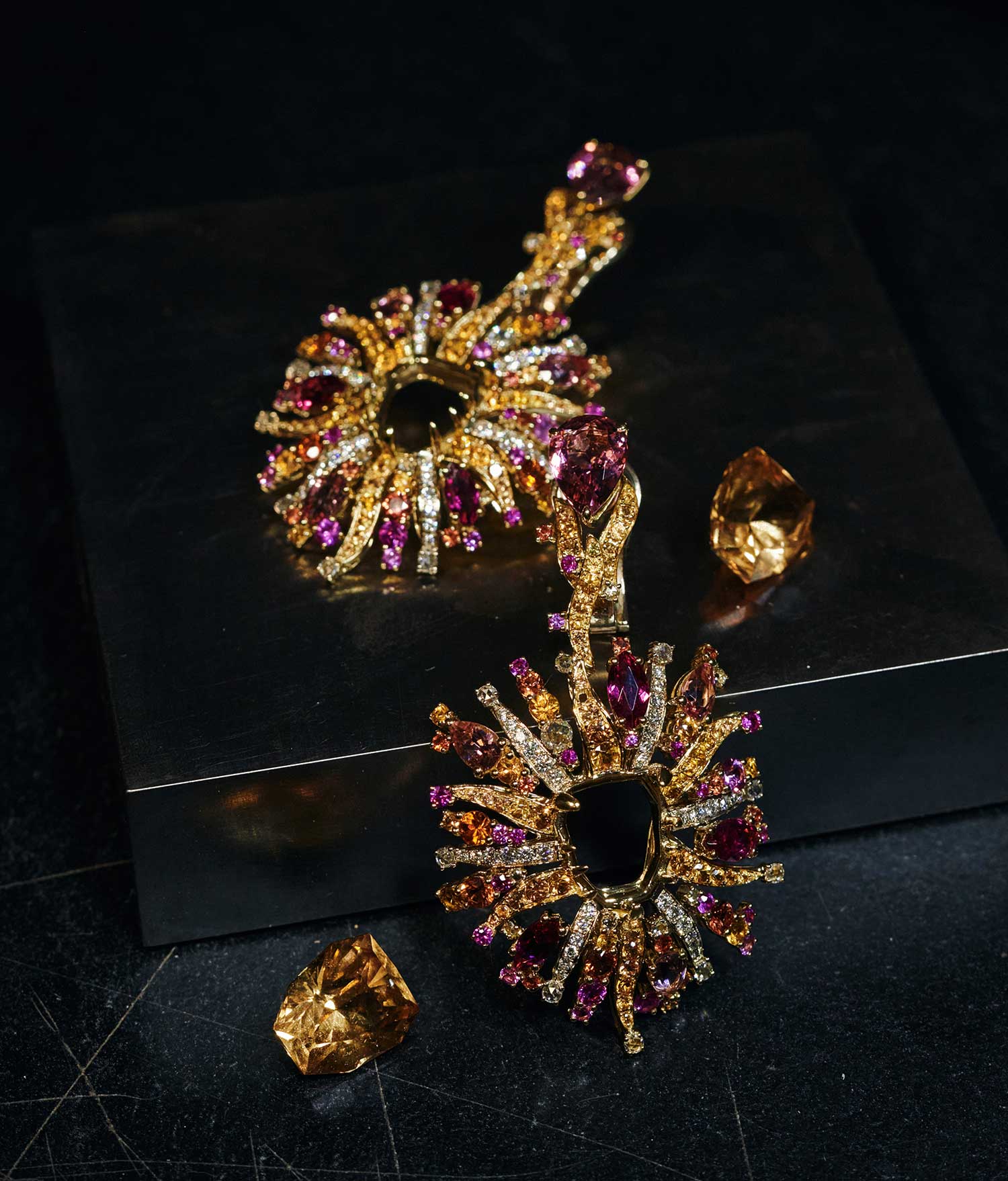 Victor Tuzlukov's signature cuts for Rubeus High Jewellery
GIVAUDAN
Haute Perfumerie
A global leader in fragrance creation, Givaudan has studios in Paris, New York, Dubai, Singapore and São Paulo. There, the Givaudan perfumers connect to diverse local cultures and trends whilst crafting their unique scent experiences with top quality ingredients and sophisticated manufacturing.

Rubeus Blue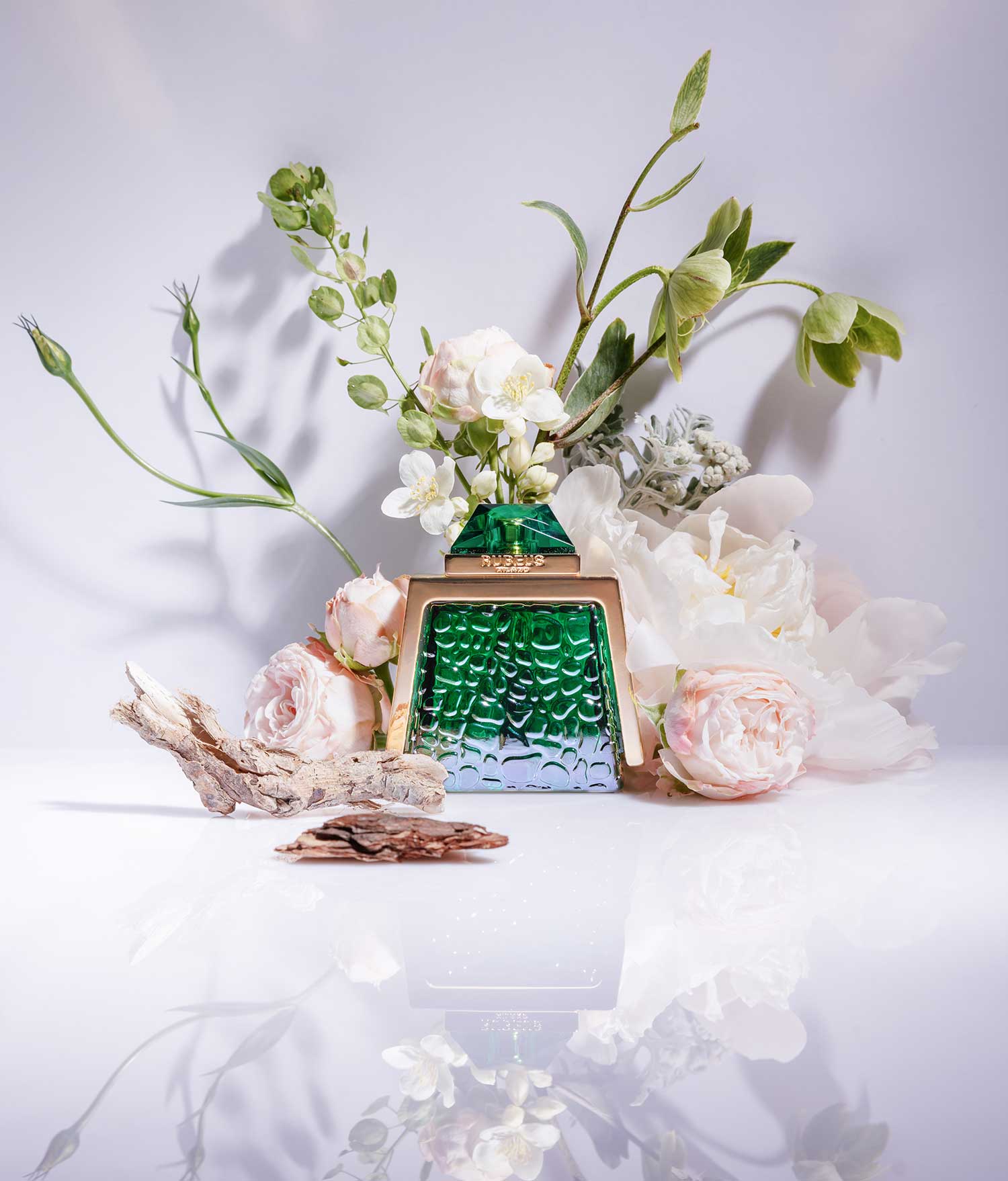 Rubeus Vert
INDUSTRIE COSMETICHE RIUNITE
Haute Perfumerie
Founded in 1975, ICR has been one of the most important players in the perfumery and cosmetic industry for over 40 years. Synonymous with quality, creativity, and cutting-edge technology, ICR proudly provides 100% Made in Italy products. Four new Rubeus fragrances, developed by Givaudan and manufactured by ICR, are officially launching in September 2021.
TESSITURA LUIGI BEVILACQUA
Clothing - Luxury Fabrics
Founded in 1875, the Tessitura Luigi Bevilacqua is a Venetian luxury legend boasting roots that date back to the XVI century. Its sumptuous fabrics continue to be skillfully woven by artisans on looms and machines once used by the Silk Guild of the Republic of Venice. Its made-to-measure textiles, realized with taste and attention to detail that have no rivals in the world, are genius inspiration and sublime substance for the Rubeus collections.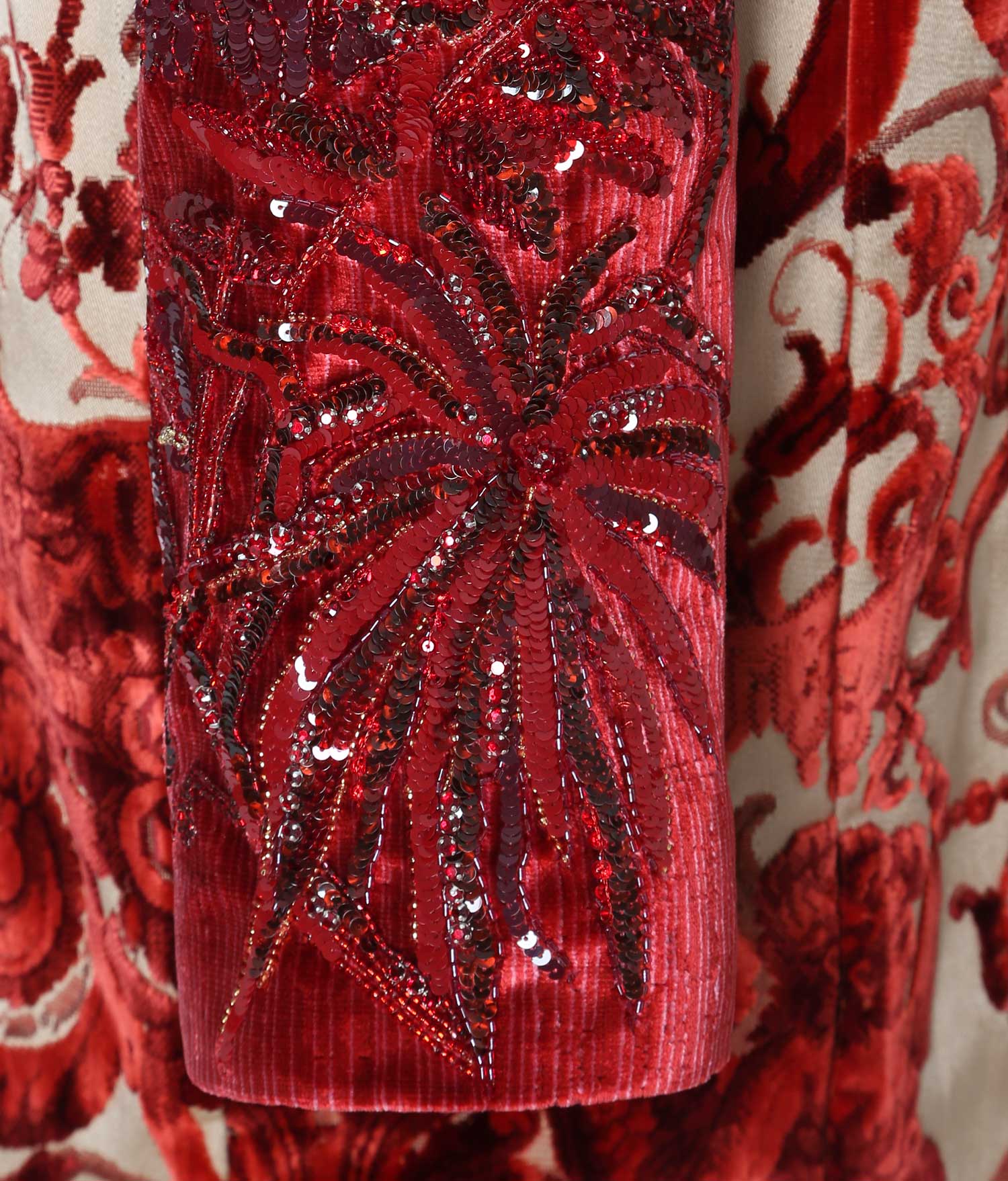 Exquisite hand detailing
True ancient artisanalship